These pics were taken May 5th 2002 while scouting sites for the 2002 June VHF QSO party. Mt Wilson is 9800' tall and devoid of snow very early in the season. Made it all the way to the top in 2WD.
Possible site for the 2003 June VHF QSO Party - W7KK Multi-Op.
Possible Operating Site - Eastern Comm Site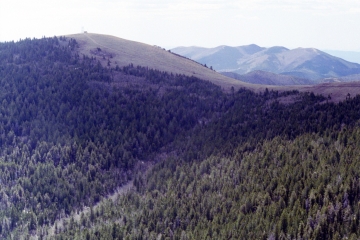 Another View Of Comm Site From Vortac Site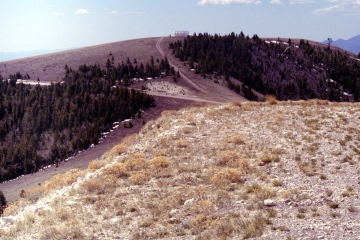 FAA Bldg & Fixed Microwave Site - West Of Comm Site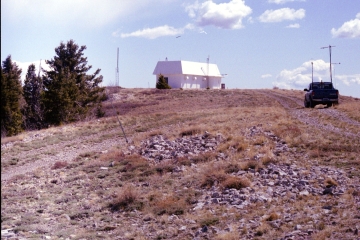 Between FAA Bldg & Western Microwave. Good Weak Signal Location.
View to the East from VORTAC site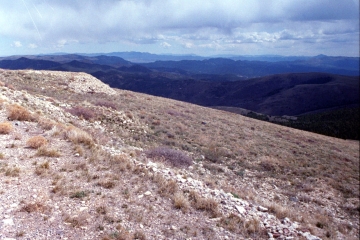 View to the west from VORTAC site
9800' Mt Wilson is located 42 miles NE of Pioche NV along the NV / UT border.